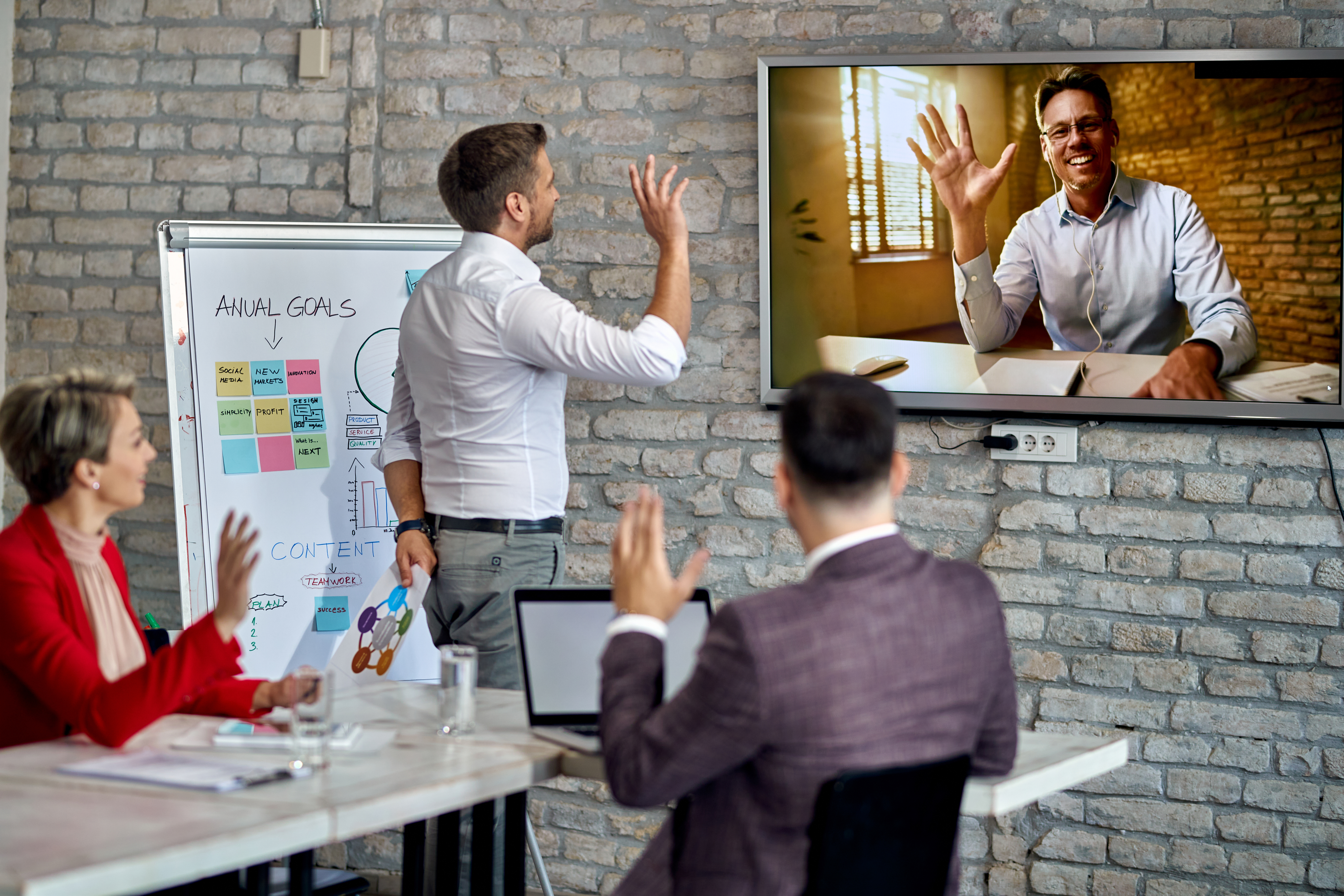 Introduction
:
Board members can get fatigued with the meticulous series of board and committee meetings filled with overwhelming presentations that are heavy on information. This can get especially cumbersome for directors when they are related to multiple different boards and committees.
Based on our analysis of the recently concluded season of board meetings and committee meetings which covered extensive meetings from both  – the for-profit sector and the non-profit sectors,the lifecycle of meetings can get challenging for board members as well as meeting administrators. The board members are mostly presented with information-heavy PowerPoint slides which at times can  fail to provide a clear understanding of the key activities, despite an enormous investment of time and efforts by all stakeholders.  Based on our discussion with a Company Secretary who earlier conducted board meetings through emails and PDF packets, their assessment was that significant investment in preparation of board meetings content when not delivered efficiently and not presented intuitively, leads to the board not offering any valuable insights, despite all the efforts.
Therefore, to make board meetings and committee meetings more effective and efficient, a market leading Board management software such as Dess Digital Meetings can be used. As a preferred board management solution, Dess provides a digital tool or platform designed to streamline the tasks associated with organizing and conducting board meetings digitally. It helps enhance efficiency, collaboration, and overall governance for boards of directors or similar decision-making bodies.
Alongwith advantages of the Dess board portal software, the following best practices can help to make board meetings more efficient: 
Think
Take the time to carefully consider the board meeting agenda points you wish to convey to your board and the challenges you seek their assistance with. By doing so, the CEO or the Company Secretary can effectively shape the meeting agenda by asking themselves the fundamental question, "What are my objectives for this meeting?"
Engage in thorough discussions with executive leadership and management teams to evaluate the agenda, and subsequently consult with the chairperson before distributing the meeting materials to the board. Experienced CEOs, Managing Directors and CFOs among other CXOs can excel in this practice as they proactively examine the business before the meeting and emphasize the critical areas for deliberation.
Similarly, the Dess meetings agenda software simplifies the process of creating, sharing, and managing agendas, making meetings more organized, productive, and collaborative. By utilizing this tool, teams and organizations can enhance communication, streamline decision-making, and drive better outcomes from their meetings.
Plan Ahead
It is advisable to provide the board papers to directors in compliance with the regulatory guidelines in addition to a notice in advance which helps them with adequate time to review the extensive board information.. When board materials are sent at the last minute, most directors do not get the opportunity to review the critical board data. Although delays may occur occasionally due to factors such as late submissions by different departments, auditors or recent regulatory changes..
When board papers are shared in advance, it can be assumed that there is no need to repeat all the data, allowing the board to immediately focus on the key issues arising from the information provided.
By implementing the Dess paperless board meetings agenda, organizations can reduce reliance on printed documents, improve efficiency, and promote sustainability. The Dess solution also provides various features which help the corporate secretary and executive assistant to manage even last-minute changes of meeting documents. The solution streamlines agenda creation, distribution, and access, allowing board members to focus on meaningful discussions and decision-making through digital board meetings solution
Time Management
Based on our extensive analysis and engagements with leading boards and company secretaries, our suggestion is that it helps to have a comprehensive yearly calendar in place and to proactively block the schedules of directors well in advance. It is crucial to allocate sufficient time for each meeting to allow for meaningful discussions on important matters. It has been observed that on several occasions, directors leave prematurely towards the end of the meeting due to imminent travel or engagements. Additionally, despite having a pre-planned calendar for the year, directors occasionally withdraw from meetings at the last minute.
With the Dess board portal software, calendar management and time management becomes effortless as the Dess solution helps executive assistants to easily mark and manage calendars, even for diverse and physically distant board of directors. With in-built artificial intelligence capabilities, the Dess solution can easily fix meeting schedules as per the director's availability and cuts down on the ambiguity and time which goes into securing the availability of board members.
Excessive Presentations
This situation can discourage board members and leadership teams when an extraordinary amount of information is packed into presentations and unloaded on directors. Despite the company secretary or executive assistant investing a substantial amount of time and efforts in preparing presentations, the board can at times fail to receive the value of the arranged information. Prominent American writer Guy Kawasaki introduced a brilliant principle called the 10/20/30 rule through which he suggests using 10 slides, delivering the presentation within 20 minutes, and utilizing a font size of 30.f According to him, if a matter cannot be effectively communicated within 10 slides using a font size of 30, then it can be assumed that the nature of information is not fully understood. As a suggestion, the detailed data can be included as an annexure in the board pack for board members to review.
Based on our analysis and engagements with various leading boards, presenting to the board can be executed through a four-part structure (sometimes condensed into just four slides):
Highlights from the previous quarter, starting with positive aspects and concluding with any challenges.

A concise overview of key financials.

Identifying red flags and seeking board guidance on the associated issues.

Outlining the focus for the upcoming quarter.
As an example, a prominent Company Secretary of a large listed company who has been using our board portal solution for several years states that their organization excels in explaining numbers to their audit committee through graphs presented via the Dess Board Management Software. They effectively showcase three trends:
Actual versus budget.

Current quarter compared to the same quarter in the previous year.

Current quarter compared to the immediate previous quarter.
Action Taken Reports
Action-taken reports are sometimes overlooked in board agendas, despite their significance. They serve the purpose of reviewing unresolved issues from prior board meetings, ensuring continuity, and preventing the neglect of crucial matters. It is not uncommon for leadership teams to view each board meeting as an isolated occurrence, disregarding any connection to the discussions and commitments made in previous sessions. Consequently, this approach hampers board members' ability to monitor the management's adherence to previous meeting decisions.
With the Dess board portal software, action taken reports can be used as an important tool for better meetings as well as better corporate governance. The Dess software can help create, assign, track and report different action items and help generate a customized action taken report (ATR). Additionally, facilities for minutes of meetings and minutes management can also be used which helps record discussions, decisions, and actions taken during a board meeting. Through the Dess board portal software digital minutes of meetings can serve as an official record of board discussions and decisions. 
Statutory Compliances
Publicly listed companies, private companies as well as not-for-profit organizations face the challenge of addressing numerous statutory matters during board meetings and committee meetings. Unfortunately, these discussions often consume significant time, leading to a rushed treatment of important business-related topics. It is crucial to allocate sufficient time specifically for strategic deliberations. Therefore, it is advisable to plan and reserve dedicated time slots for directors. In some cases, quarterly board meetings and committee meetings may need to span over two days or even longer.
Certain statutory matters require discussion both at committee meetings and board meetings, which results in a redundant use of time for both management and many board members. To streamline this process, it can be more beneficial for committee chairpersons to provide summaries of the discussions during board meetings, assuming that board members have already familiarized themselves with the relevant materials in advance.Attending relevant committee meetings can be highly advantageous for directors to avoid duplicative discussions on related matters and compliances and to avoid repeated presentations by subject matter experts such as internal and external auditors.
With Dess Digital Meetings, it becomes easier for the board of directors to track compliances as the solution comes with a complete compliance management system. With this, the software helps to prepare and track compliances as well as the completion of such compliances with detailed due-dates and access to related forms and documents. The executive assistant or corporate secretary can also easily generate compliance reports which can be included in board meetings agendas. 
Use technology
Frequently, board of directors face the task of searching for data when board meetings involve limited tools, emails or paper. This happens because these methods do not provide an organized system and include information which is disorganized since they are received at different instances and occasionally the presentation slides undergo revisions. This proves to be a time-consuming process for the directors. Now, with the Dess Board Portal Software, all board materials can be consolidated in an organized manner which is easy for board members to access. The Dess platform enable effortless access to papers from previous meetings and ensure that directors and leadership teams are able to  review the most up-to-date versions. This also helps make board meetings more interactive which the board of directors as well as leadership and management teams also find valuable.
https://www.dess.digital/elevating-board-meetings-with-technology/ 
https://www.dess.digital/project/bata-india/
https://www.dess.digital/how-to-take-minutes-at-board-meetings/
About Dess
Dess Digital Meetings is the world's easiest-to-use board portal software for paperless board and committee meetings. Leading organizations in over 25 countries prefer Dess as their choice for efficient and effective board management software.
Dess believes in enhancing the value of information globally by harnessing unstructured data to empower the right people at the right time using the right technology. With its group of highly competent and motivated people, it has implemented several first-of-its-kind solutions.
To know, please click here or write to [email protected]