Introduction:
Tata Croma is a leading electronics retail chain owned and operated by Tata Sons, one of the largest global conglomerates. Established in 2006, Tata Croma sought to revolutionize the consumer electronics retail industry by offering a wide range of electronic products and services under one roof, combined with a focus on customer experience and cutting-edge technology. Tata Croma's entry into the electronics retail sector redefined the shopping experience for consumers. By offering a wide selection of products, modern shopping environments, and excellent customer service, they set new industry standards. Their success also encouraged other players in the market to elevate their offerings and improve the overall retail landscape.
To align with its goal of being at the forefront of technology, Tata Croma incorporated digital solutions. Croma chose Dess Digital Meetings for paperless board and committee meetings to make their meetings more sustainable and thereby go digital.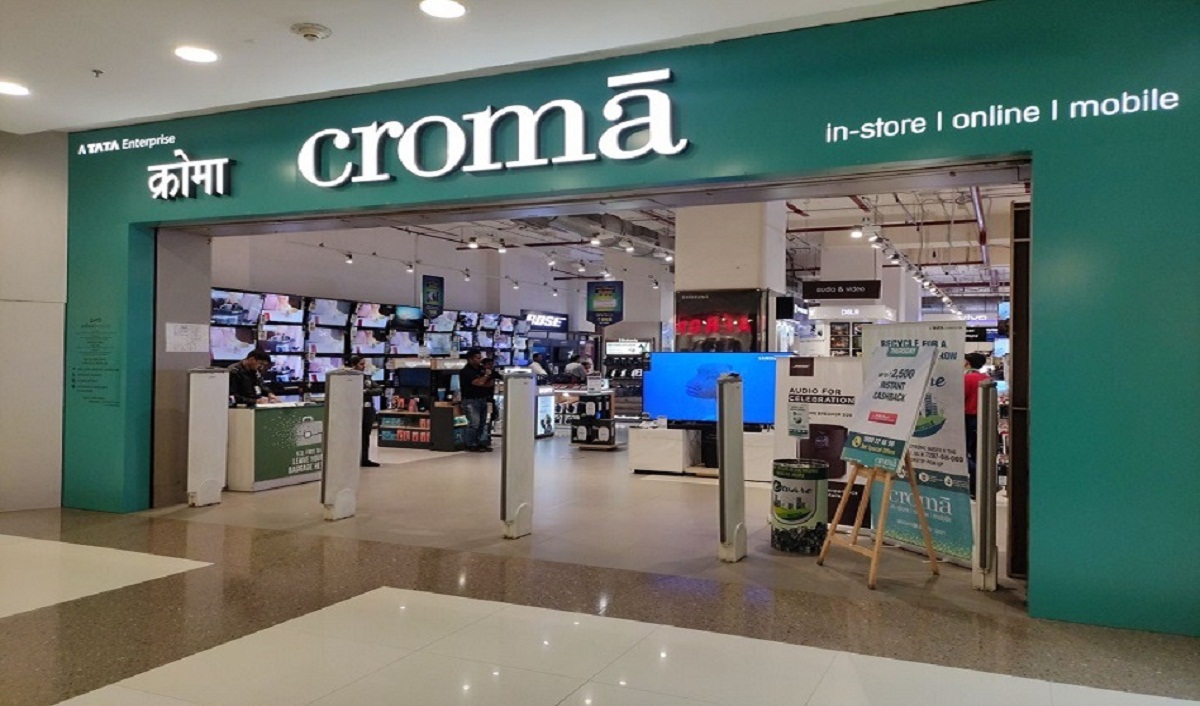 Features:
300+ outlets
100+ cities
500+ products
The Problem:
The board of Croma consists of eight directors including multiple independent, non-executive, and executive directors. At first, Croma used paper and email-based agenda to support their board meetings. Printing multiple copies of agendas was inefficient and not sustainable. Croma invested in digital technologies to improve its operations and enhance patient outcomes. To make the Board meetings more sustainable and digital, Croma decided to move to Dess.
The Solution:
The implementation of Dess at Croma aimed to enhance security and compliance procedures while transitioning its board management operations to a digital environment. To streamline critical board-level engagements, Croma opted for the Dess Digital Meetings software solution, which facilitates paperless board and committee meetings. This dependable, secure, and user-friendly solution replaced the outdated paper and email-based systems previously used for conducting important board and committee meetings.
Dess provides a range of features, including agenda management, minutes management, attendance and reports, digital signature integration, agenda distribution, circular resolutions, workflow management, and one-touch VC integration. These features have significantly saved directors' time and effort.
"We value our association with Tata Croma as their board meetings solution partner. We endeavor to consistently leverage the power of digital to deliver the finest experience to our clients," said Mr. Dilip Ganeriwal, Founder and Managing Director of Dess.
The Dess Board Portal software has been well-received by Croma management, staff, and board of directors for its user-friendly interface. With cross-platform capabilities that support iOS, Windows, and Android devices, directors now have a comprehensive user experience with the agenda management solution.
The Dess Board Portal software has elevated Croma's excellent corporate governance standards by making them sustainable and enhancing board collaboration, management communication, and organizational governance.
Delivered as a one-stop board meetings software for Tata Croma:
End-to-end board portal software addressing pre-meeting, during-meeting, and post-meeting requirements
Paperless board and committee meetings with cross-platform compatibility for all major devices such as laptops, desktops, tablets, and smartphones and all operating systems including Android, iOS, and Windows
Minutes management solution with in-built automatic activity tracking and action taken reports, agenda builder, and minutes builder
Online approvals with digital signature and e-signature compatibility and workflow management software
Calendar management for the board of directors with automatic board meeting scheduling and attendance management
Notings and annotations including shareable and private comments, drawings, and highlights with offline use for on-the-go access
Configurable reports for compliance management and tracking corporate governance and ESG goals
Board evaluation and performance evaluation with configurable and confidential reports
Conclusion:
Tata Croma's journey in the Indian electronics retail industry exemplifies the significance of innovative strategies, customer-centric focus, and technological integration. By combining these elements, Tata Croma not only achieved significant growth but also left a lasting impact on the way electronics are sold in India, setting a benchmark for the industry as a whole.
About Dess:
Dess Digital Meetings is the world's easiest-to-use board portal software for paperless board and committee meetings. Leading organizations in over 25 countries prefer Dess as their choice for efficient and effective board management software.
Dess believes in enhancing the value of information globally by harnessing unstructured data to empower the right people at the right time using the right technology. With its group of highly competent and motivated people, it has implemented several first-of-its-kind solutions.
To know, please click here or write to [email protected]