Introduction
Apollo Tyres Limited is a global tyre manufacturer and a trusted name in the business of manufacture and sale of tyres. Incorporated over 50 years ago, the multinational conglomerate has its products distributed in over 100 countries. It believes in its core principles of creating stakeholder value through product reliability and relationship dependability.
The company operates 7 manufacturing facilities across the world and has an annual revenue of over US$ 2.5 Billion.
The company's diverse product portfolio includes passenger car, SUV, MUV, light truck, truck-bus, two-wheeler, agriculture, industrial, specialty, bicycle and off-road tyres, as well as retreading material..
Apollo Tyres has over 19,000 employees with 2 Research and Development Centres in addition to its 7 manufacturing plants.
As a part of its CSR (Corporate Social Responsibility) initiatives, Apollo Tyres has received awards for its work on waste management issues as well as 'HIV-AIDS awareness and prevention programme' for the trucking and related areas.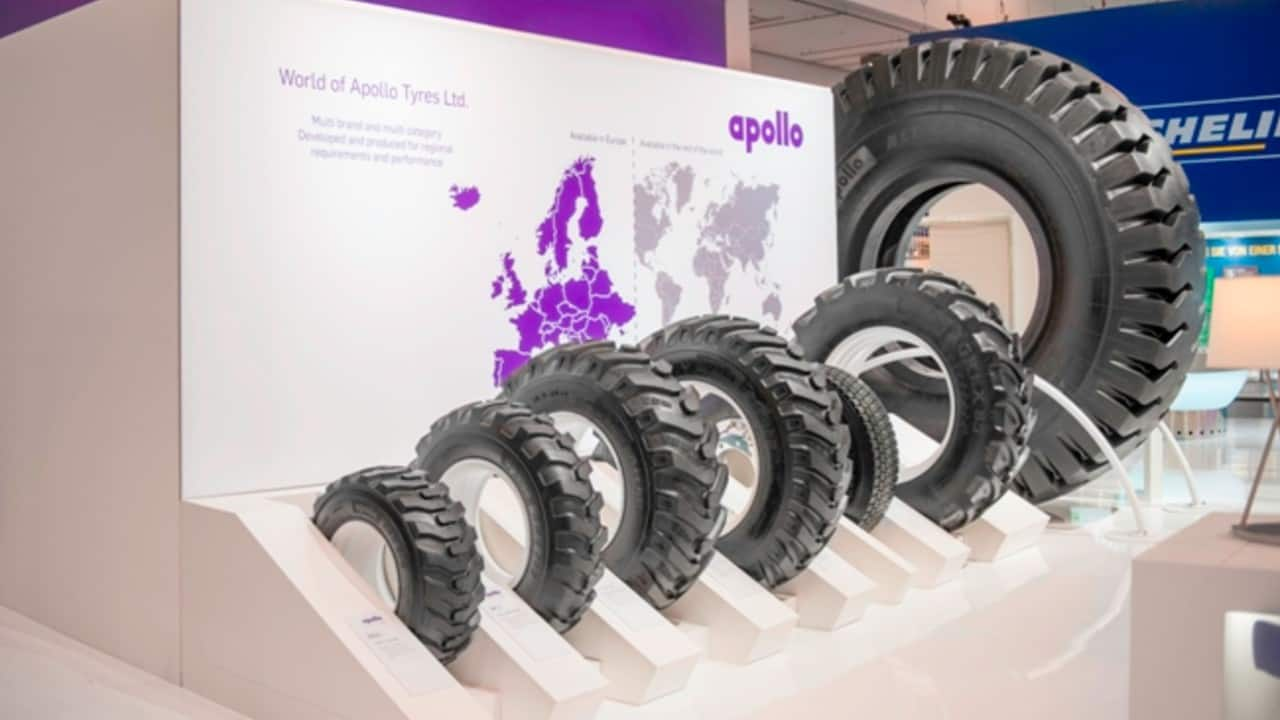 The Dess Advantage
Apollo Tyres needed a solution to effectively map its complex group structure across the globe for Board Meetings, Agenda Management, Minutes Management, Performance Evaluation and other activities. Running a company as diverse and successful as Apollo Tyres necessitated the use of an efficient tool to manage board and committees.
Dess Digital Meetings is providing a complete board meetings management solution to Apollo Tyres for all pre-meeting, during-meeting and post-meeting activities, reporting and leadership collaboration.
Board members are now able to access and use the agenda via the Dess software for effective deliberation and decision-making. Additionally, Directors are able to collaborate better with an efficient use of facilities for meeting notice, minutes of meetings, circular resolution, compliance, attendance tracking, performance evaluation, action reports tracking among other features. The leadership and management at Apollo Tyres is also able to use the Dess solution on all major devices including iPads and iOS devices, Android devices, Windows devices among others.
For the meeting administrators, Company Secretary and the Company Secretarial team at Apollo Tyres, the solution has led to ease of use and better records management. The Company Secretarial team is able to set up committees, schedule meetings, ask for votes, make and review surveys, create and share meeting documents with varying complexities all thanks to the paperless meetings solution. As a flexible Board Portal software, Dess is able to provide electronic meetings facilities to manage agendas that can be created once or saved as a template for future use. With multiple levels of version management and maker-checker facilities, the hours earlier spent on preparation for meetings are now cut down to minutes.
"Our goal is to constantly evolve ourselves to provide a holistic solution to our clients and their utmost satisfaction. We look forward to our continued partnership to provide the highest quality experience to Apollo Tyres." said Mr. Dilip Ganeriwal, Founder and Managing Director of Dess. Apollo Tyres has experienced better corporate governance standards with the Dess Board Portal software as it has improved board and management communication methods and enhanced organizational governance including regulatory compliances.
Additionally, supporting an emphasis on green initiatives, Dess Board Portal solution has provided an easy document archive facility to cut back on paper use, which also complements overall ESG goals of the Board. Mr. Gorav Arora from Apollo Tyres' Company Secretarial department mentioned that "We have been using Dess Digital Meetings application for Board and Committee meetings for more than 4 years and found it very easy to use and feature rich. We recommend Dess Digital Meetings".
Delivered as a one-stop board meetings software for Apollo Tyres
End-to-end board portal software addressing pre-meeting, during-meeting, and post-meeting requirements
Paperless board and committee meetings with cross-platform compatibility for all major devices such as laptops, desktops, tablets, and smartphones and all operating systems including Android, iOS, and Windows
Minutes management solution with in-built with automatic activity tracking and action taken reports, agenda builder and minutes builder
Online approvals with digital signature and e-signature compatibility and workflow management software
Calendar management for the board of directors with automatic board meetings scheduling and attendance management
Notings and annotations including shareable and private comments, drawings, and highlights with offline use for on-the-go access
Configurable reports for compliance management and tracking corporate governance and ESG goals
Board evaluation and performance evaluation with configurable and confidential reports
About Dess
Dess Digital Meetings is the world's easiest to use board portal software for paperless board and committee meetings. Leading organizations in over 25 countries prefer Dess as their choice for efficient and effective board management software.
DESS believes in enhancing the value of information globally by harnessing unstructured data to empower the right people at the right time using the right technology. With its group of highly competent and motivated people, it has implemented several first-of-its-kind solutions.
To know, please click here or write to [email protected]